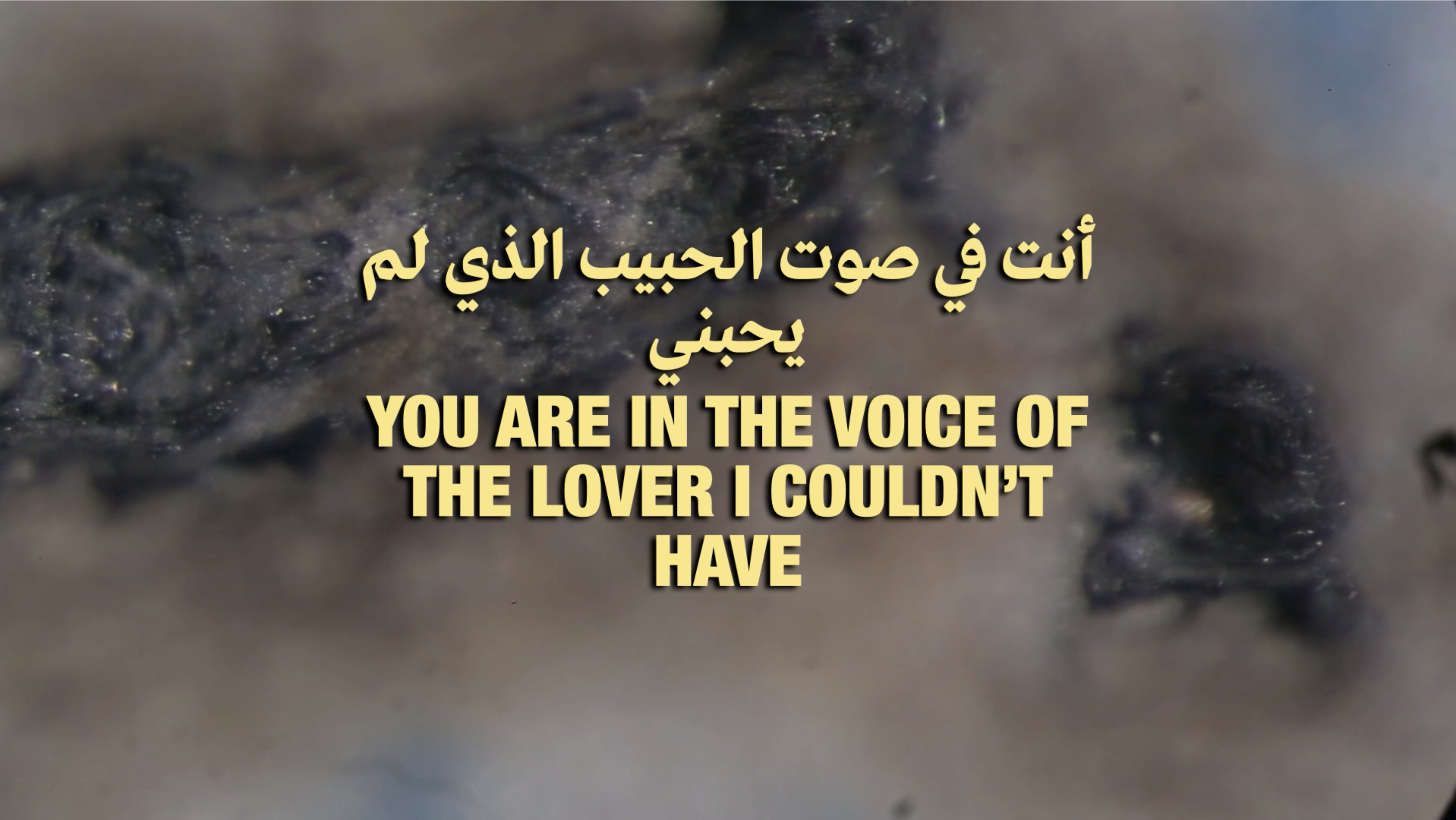 Teleprompter (A Terranean Love Note), 2020
Aluminum, glass, video screen (Duration 00:07:00).
168 (H) x 55 (W) x 36 (D) cm.
Production supported by Tashkeel



This video sculpture departs from a mutation of the apparatuses of official statespeak. Deriving its form and technique from the teleprompter, a device that "prompts" a person speaking with a visual text of a speech or script while being filmed. This reference contrasts with the intimate and poetic language of the story. Human-high and standing on casts of human feet, the anthropomorphized teleprompter is confrontational, conversational, and personal with its interaction with the audience.